Please ensure that your child is appropriately dressed for school at all times.
In accepting a place at our school, consent in relation to accepting our expectations about school systems, including uniform and behaviour, is implied.
A small number of items in our school uniform are branded items which are available to purchase from the providers listed below. We do have a limited number of good quality, second-hand blazers available to families who might benefit from this free service. If you would like to view and collect items from our second-hand blazer stock please contact us on 0161 861 9727, to arrange an appointment.
---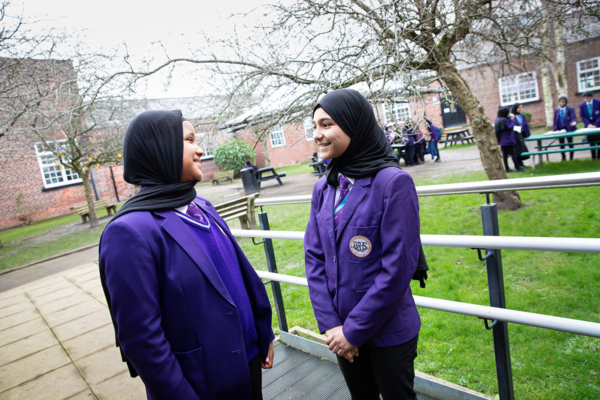 All Students Should…
Be fully prepared for their day of learning by bringing a school bag, stationery and a water bottle
Wear a school blazer * at all times, including breaks and lunchtimes
Wear a white shirt
Wear a school tie * (all year groups have their own tie). New students are provided with a tie, free of charge, on joining the school. Replacement/additional ties are available to purchase through our ParentPay Shop
Wear black trousers or a skirt of school uniform style. Leggings, jeans- type leggings and jogging type trousers are not permitted. Skirts must be of an appropriate length (maximum 2" above the knee and 4" below the knee)
Wear your school lanyard and ID card at all times
Wear a school jumper * (optional) with logo
Wear flat, black shoes or trainers with black soles and no colourful logos
Boots to the ankle (Kicker style) may be worn
Wear a plain, black (or white – during HT6 only) headscarf, if one is worn – no tassels, sequins or embroidery (NB only one headscarf to be worn)
Wear black or purple hair bands or bobbles or slides
Wear school issued badges only
Not wear any jewellery, except a watch
Not wear make-up of any kind
Not wear piercings or retainers
Not wear nail polish or acrylic nails
Not wear hair that is of an extreme style
* indicates branded items of uniform
---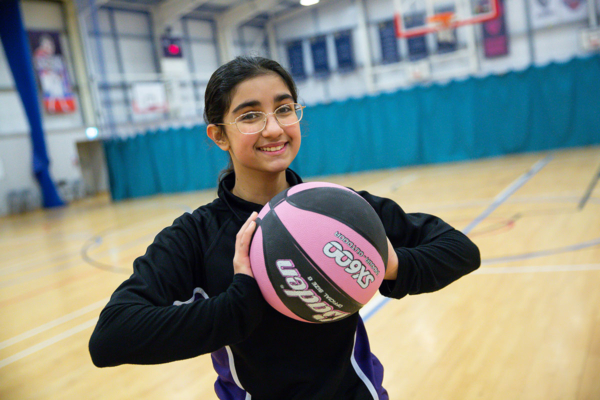 School PE Kit
Plain black tracksuit bottoms
School collared PE shirt *
School long sleeved sports hoodie * (optional)
Training shoes
Sports socks
* indicates branded items of uniform
---
Recommended Suppliers
Please check with suppliers directly for up to date pricing.
Be sure to make enquiries well in advance so as not to be disappointed, as stocks may be limited. All school uniform items bearing logos can be purchased from:
Elite School Uniforms
166 Manchester Road, Manchester, M16 0DZ
Phone: 07702 105550
Little Angels
490 Wilbraham Rd, Chorlton, Manchester M21 9AS
Phone: 0161 881 3895
M.C.S. Stores
M.C.S. Stores, 220 Fog Lane, Didsbury, Manchester, M20 6EL
Phone: 0161 445 7740