We believe that the use of ICT is an essential part of education. The Internet and other digital information technologies are powerful tools, which have changed the way we live and learn and which open new opportunities for everyone.
However, we recognise that young people are using an Internet that was not designed with them specifically in mind. We need to work together with the young people and their parents/carers to raise awareness of the risks and the ways to stay safe online so that our students can take advantage of these opportunities without putting themselves in danger. We encourage parents/carers to get involved with their child's online world and discuss any issues they are having.
---
eSafety Policy
For policies such as 'Safeguarding' and 'eSafety', please visit our policies page.
---
What do we provide for our Students?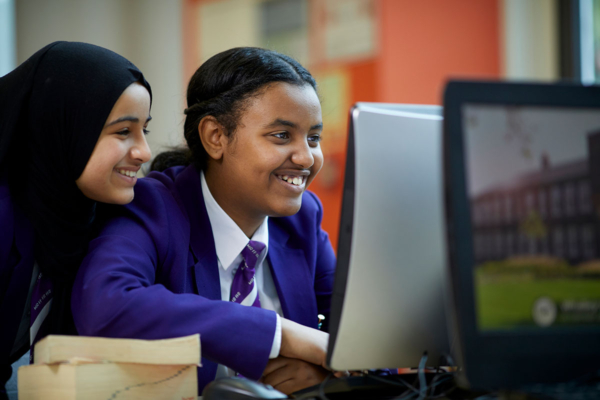 On arrival at our academy your daughter will receive a login to our system which connects them to:
Filtered access to the Internet
An Office 365 account for use in school, at home and as a login identity for educational apps
A personal email account
Space to save documents and files
A login to our Virtual Learning Environment (Frog)
Monitoring of computer usage (based on the login used)
Expected Behaviour
It would be impossible to document every potential use of ICT equipment in lessons and a list of 'Acceptable Uses' would very quickly be out of date. Instead, we teach our students about 'Unacceptable Use'.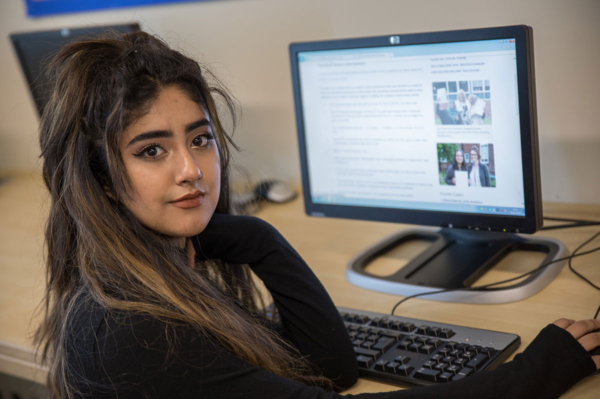 All students are reminded of their online safety and responsibilities every September and sign an agreement with the school agreeing to use the systems appropriately.