Student Lawyers Prepare a Case for Trial
( Published: 11/02/2020)
Students recently visited Eversheds Sutherland, one of the largest global law firms in the world, as part of a challenge day to develop essential skills for future careers.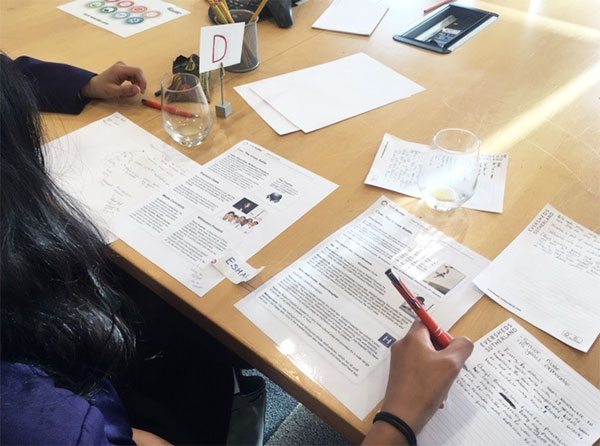 In collaboration with Enabling Enterprise, students have been taking part in a series of Challenge Days; a range of employer visits supported by use of the Skills Builder Framework. Most recently, students worked with Eversheds Sutherland in Manchester.
Over the course of the day, students took on the role of lawyers and prepared a case for a mock trial. They acted as either prosecution or defence, forming arguments to present in court. They analysed evidence, choosing the most compelling pieces to weave into their case. The day ended with a mock trial in front of a panel of volunteers. Students later reflected on how they had applied presenting skills throughout the challenge and looked ahead to how they could apply these skills again in the future.
I enjoyed reviewing the evidence and discussing whether we thought it was reliable or not.
Year 10 Student
It was interesting to hear from one of the volunteers about their experience of several different departments within the business.
Year 10 Student