The Range Stadium provides excellent sporting facilities and activities to both students and the local community.
The stadium is used by the school for various indoor Physical Education activities including Basketball, Netball and Badminton. The space is also used for large events such as Sports Presentation Evening, Graduation Afternoons and end of year celebrations.
Whalley Range Sports Centre
The newly-refurbished Whalley Range Sports Centre is now open.
To find out more about the facilities available, and other re-opening information, please follow this link:
better.org.uk/leisure-centre/manchester/whalley-range
Manchester Basketball Centre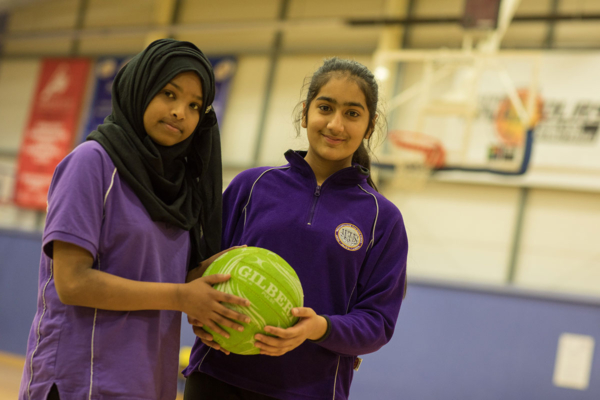 Greater Manchester Community Basketball was established in 1997 and is a not-for-profit organisation that has charitable status. It is dedicated to providing basketball for all sections of the community regardless of ability, ethnicity, socio-economic background, gender or age.
The club is recognised by the National Governing Body, England Basketball, as a model of good practice and has the highest number of participants involved in programmes nationally. In addition to an elite programme they provide excellent community coaching sessions run by National League coaches. Coaching sessions include:
Mini Ballers (Primary Years Reception, 1 and 2)
Mega Ballers (Primary Years 3 – 6)
Secondary school Coaching (Years 7-8)
Secondary School Coaching (Years 9-11)
Phone – 0161 881 0090
Email – info@manchestermagicandmystics.co.uk