Action for Happiness
A movement of people committed to building a happier and more caring society. They want to see a fundamentally different way of life – where people care less about what they can get just for themselves and more about the happiness of others.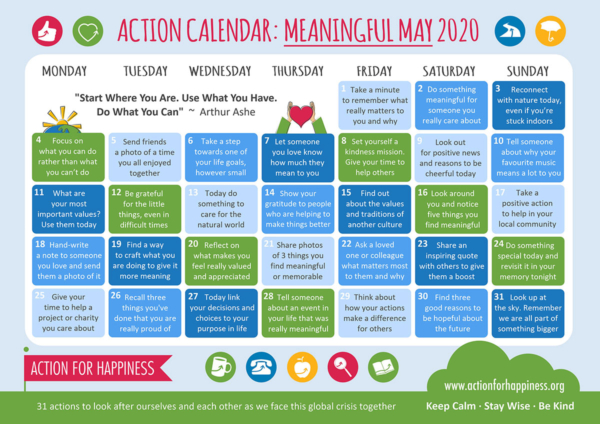 Stay updated with their Monthly Calendars, which are packed with actions you can take to help create a happier and kinder world.
You can also download their app and add the actions to your calendar.