Year 9 Student Led Academic Tutorial and Progress and Choices Evening
( Published: 03/12/2019)
It's our Year 9 Student Led Academic Tutorial (SLAT) and Progress and Choices Evening on Monday 27th January 2020 from 4pm – 7pm.
You will need to book your appointment through our online booking system. This can be accessed via the instructions below. Please ensure that you have made your bookings by Monday 20th January 2020:
---
Book Now
I know what I'm doing, take me straight to the booking system:
---
How to Book Appointments
Follow the link below, which will take you to the booking system:
wrhs1118.parentseveningsystem.co.uk
Enter your name and your daughter's details and choose 'Login & Continue'
Select 'Year 9 SLAT & Progress and Choices Evening'
Your daughter's Learning Coach will then be displayed for confirmation
Select 'Continue to Book Appointment'
Select the time you wish to see your daughter's Learning Coach. Follow the instructions on screen to save your appointments and get the appointment times emailed or printed
Please be aware that the overall evening will last 1 hour and you should arrive 30 minutes before your appointment with your daughter's Learning Coach.
---
During the Evening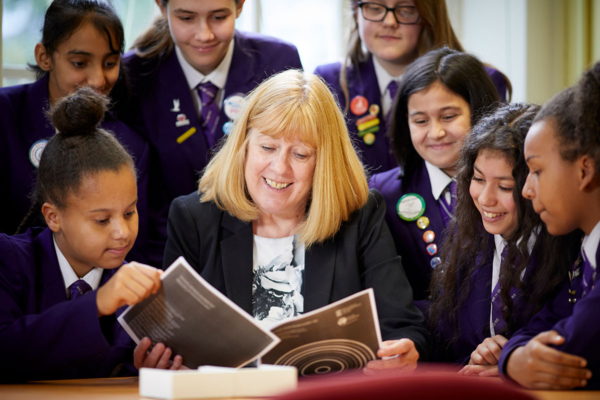 A 15 Minute presentation from Mrs Hole, Headteacher and Mr Mycock, Assistant Headteacher, explaining the options process
The opportunity to ask questions of Heads of Faculty and faculty teaching staff who will be available to discuss the requirements for each course. You and your daughter will be able to find out about the way that the subjects are examined, how much controlled assessment is involved and the skills that will be taught. You will be able to discuss the courses on offer with the subject teachers and have the opportunity to ask lots of questions. This will be invaluable in helping to choose the right options
A 30 minute Student Led Academic Tutorial with Learning Coach, where your daughter will make her final options choices
Your daughter will be given an Options Booklet with lots of useful information prior to this, so that you have time to discuss her option choices before coming to the Progress and Choices Evening.
---
If you have any difficulties in attending this appointment, please let us know.
We look forward to meeting you and would like to thank you in advance for attending this important evening to support your daughter.