Home Learning Activities from Start
( Published: 23/03/2020)
During the school closure, we'd like all students to work through a set of activities to help you to continue your 'career learning' at home.
Go to: startprofile.com/homelearning
These activities will help you to focus on what's important when thinking about your future and they include online and offline activities covering topics such as:
Selling yourself – the importance of a personal brand
Learning from the jobs people in your family have done
Understanding the importance of technology and how it's changing the workplace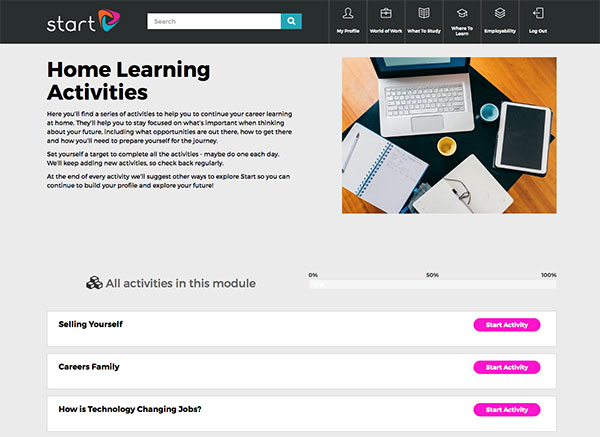 Create yourself a plan to work through all of the activities. New activities will keep being added, so check back on the site regularly.
You'll need to login with your Start account to do the activities. If you have any trouble registering or remembering your username or password, please contact:
Mr Corney (CEIAG@wrhs1118.co.uk)